Prescription Dispensing & Services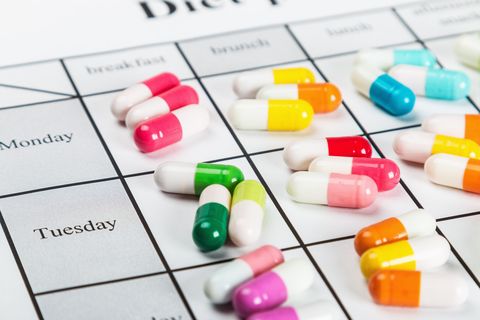 Mental & Behavioral Health Facilities
Managing medications for Mental and Behavioral Health patients occupies a significant part of every day. Best Buy Drugs expertise in institutional pharmacy allows us to guide facilities in increasing efficiency in their daily operations. Our comprehensive suite of pharmacy offerings helps facilities deliver a higher quality of pharmaceutical care through utilization of our products and services. We offer:
Specialized, compliance packaging for each patient
Daily Delivery
Choice of Dispensing System
Medication Cocktail Management
Accreditation Support for The Joint Commission
Clozapine REMS Monitoring
24/7 Availability
Cost-Effective Care
Best Buy Drugs has experience with payers of all kinds, including Medicaid, Medicare, and third party. With more than 15 years of experience navigating the complexities of reimbursement, we help facilities save time while keeping medication and administrative costs down.
Best Buy Drugs expertise in institutional pharmacy, coupled with our product and service offerings, enable us to provide specialized programs for Mental and Behavioral Health Facilities.
Developmental Disability Centers
Developmental Disability Centers and other group home care situations are unique in the health care field. At Best Buy Drugs, we are experienced at providing pharmacy services that are especially applicable to the group home environment. Our Clinical Consulting pharmacists' are among the most important resources we provide to DD and group home facilities. Each is an expert in the area of medication management and skilled at applying that expertise to the group home environment. Our pharmacists communicate easily with nurses, physicians and non-nursing staff. They can suggest many opportunities for improved therapeutic outcomes and can be invaluable in helping facilities stay in compliance.
In addition to our consulting services, Best Buy Drugs offers several options and resources for handling
Ordering
Order Tracking
Medicare Part D Claim Resolution
Pre-Admission Assessment
Billing
Payment
Census
Consultant Reports
Physician Prescribing Trends
Drug & Formulary Information
And much more
Our web-based portal, which is included as part of our standard offering can facilitate several of the above mentioned areas. Best Buy Drugs also offers QuickMAR which encompassing all of the above-mentioned service. Best Buy Drugs consultative approach and array of pharmacy offerings enable us to provide specialized service to Developmental Disability Centers and other group home environments.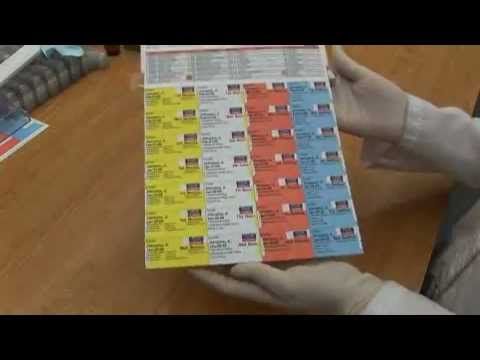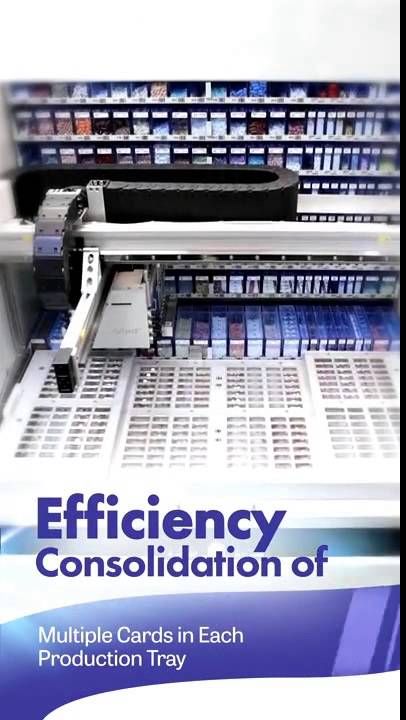 Packaging
Compliance Packaging
Adherence to medication regimens is important, however with certain drugs, it is critical that you never miss a dose. Our staff can help you manage your complex medication by filling medisets and other compliance aids, as well as schedule refills and delivery to help you get the medications you need, on time.
By working with Best Buy Drugs, we can help guide you through the positives and negatives of each, including your current packaging, to decide what will be most effective moving forward. Contact us today to find out how we can help your staff reduce med passes, errors and reduce overall cost.
Bingo Cards/Unit Dose Packaging
Bingo cards…
Blister Cards…
Unit Dose…
These are all terms that can be used to describe how most medications are packaged in the Long Term Care arena.
Each medication is individually packaged and labeled by dose. If the dose is only 1/2 tablet, that will be what is in each slot. If it is 2 tablets, you will find two. By doing this, Best Buy Drugs can help your staff to speed up medication admin passes by not having to split tablets, or pull from multiple slots. We can also label each individual card by the time of day it should be given to help staff organize your cart more efficiently. Ask us how we can improve your medication passes through specialty packaging and on-site reviews.
Medisets
Medisets are ideal for patients who need a little extra assistance with medications, but not full nursing management. Our State of the art medisets are organized by time of day, all medications are together and ready to take without the need to fumble with multiple bottles or bingo cards. Our medisets can also come with perforations that allow for an individual time of day to be torn off and travel with you without the bulk of the entire week's worth of medication. Ask us today how to begin receiving your medications in medisets!
Compliance Cards
This style of packaging allows for multiple medications to be placed together, but without the bulk of the mediset style packaging we also supply. Each medication has an individual label to track all of the information you will need to identify and administer accurately and with confidence. Organized in 1 week cards (Monday to Sunday), each column is used for a time of day (morning, noon, evening, bedtime) to easily find the day and time your patient needs.
Medications
In addition to traditional pharmacy services, Best Buy Drugs provides specialized services to meet the complex needs of our patients in order to help them achieve their healthcare goals. Our staff has years of expertise in dealing with challenging issues such as medication compliance, insurance billing, delivery and shipping, and supportive care.
Medication Disposal
"How do I dispose of my unused medications?"
This is a very common question, with a not-so-simple answer.
Getting rid of unused, expired and unwanted medications is a very important part of safe medication use in the household. There are several legal, safe, and environmentally friendly ways to dispose of medications.
Here are a few helpful links. Always check your local laws, as they may vary.